If you love to solve jigsaw puzzles, you've come to the right place! We've got thousands and thousands of unique jigsaw puzzles ready and waiting to be solved. Feel free to play casually as a guest, or, if you're a more competitive sort, register a free account and be automatically entered in our monthly solving competitions! See if you have what it takes to make it into the Jigsaw Puzzle Hall of Fame.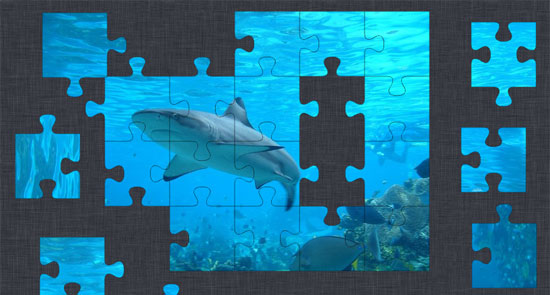 How are we different? Well, apart from scoring and competitions, our jigsaw puzzles don't require Flash or any other browser plugins - they will work in any modern (and most not-so-modern) browsers, and even tablets and mobile phones! We keep technology out of the way and just let you get straight to what you love - hassle-free jigsaw puzzles!
---
You'll never have to register an account to play on this site, but there are several reasons you may want to play as a registered user:
IT'S FREE! :-)
Monthly Competitions - registered players are automatically entered into our monthly scoring competitions, and are eligible for our Hall of Fame listings. Record solve times are also kept exclusively for registered members.
Resume Puzzles - save your progress on any puzzle and return to finish it later anytime within 24 hours.
Premium Upgrades - registered users are eligible for premium upgrades which remove all advertising from the site and result in a noticeably larger playing area on the puzzle solving page.
If any or all of the above features sound good to you, click on the button below to register for a free account: